WARNING: This product contains nicotine. Nicotine is an addictive chemical.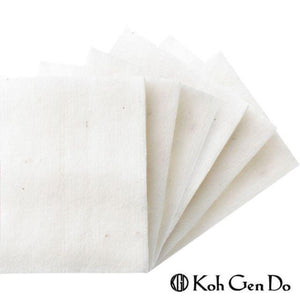 Koh Gen Do Japanese Organic Cotton - 5 Pack
Japanese Organic Cotton, Made in Japan.
Japanese Koh Gen Do Cotton is known for its superior flavor and wicking ability.
Made of 100% cotton that has not been chemically treated, bleached or pigmented.
Darker flecks in the material are natural and should be expected.
Unit:  1pack(5pcs)
Size: 60mm*80mm
Color: White